Hotel Playa Victoria Swimming Pool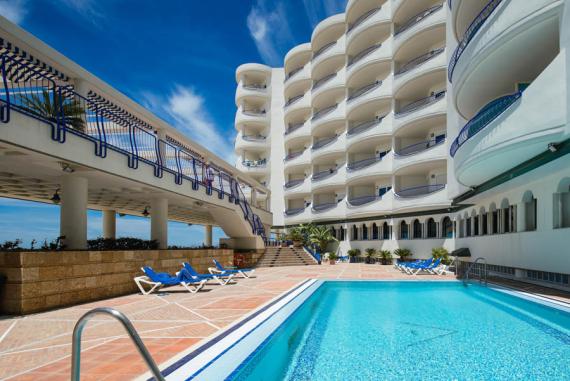 Swimming Pool
The hotel has an outdoor swimming pool looking out onto, and with direct access to, the beach. it is a freshwater pool with a desalination system. The pool is surrounded by palm trees and sun loungers, a leisure area for relaxation, with views of the beach and the ocean, which allows one to enjoy the fresh water while being almost on the beach.
Playa de la Victoria
The Playa de la Victoria is one of the best beaches in Spain. It is outstanding for its fine sand, its breadth and for the intense blue of the Atlantic ocean which bathes its shore.
The hotel has direct access to the beach from the swimming pool. Deckchairs and beach umbrellas are available during the summer months. It is possible to enjoy the beach the whole day through as it is so close to the hotel.