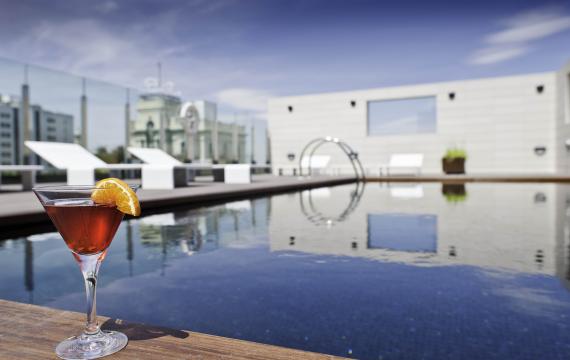 Exclusively for guests of the Hotel Alfonso, the hotel has two swimming pools: one indoor and another outdoor.
On the twelfth floor, with unique views. It is an oasis in the centre of the city, with a fully equipped solarium. The pool has a system for swimming against the current. (Open from June to September).
The indoor swimming pool is located on the basement floor. It is an area which has been conceived for peace and relaxation. Its decoration, based on wood and black glass, together with the colours offered by the pool, create a calm, relaxed atmosphere. (Open from October to May).